vACATION BIBLE school & FORMS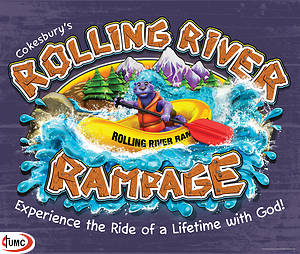 WELCOME TO


MUnHOLLAND'S VBS 2018
ROLLING RIVER RAMPAGE

click Here to VIEW Photos from our week!
VBS 2018 PHOTOS
The church will be transformed into a campsite on the river where campers discover life with God in a surprising adventure.
Bible Stories. Recreation. Crafts. Science experience. Music. And more!!!
Forms can be downloaded by clicking on the Icon Below. If you have any questions, please contact Elizabeth Cheezem
at 504.834.9910 or ELIZABETHC@MUNHOLLANDCHURCH.ORG.